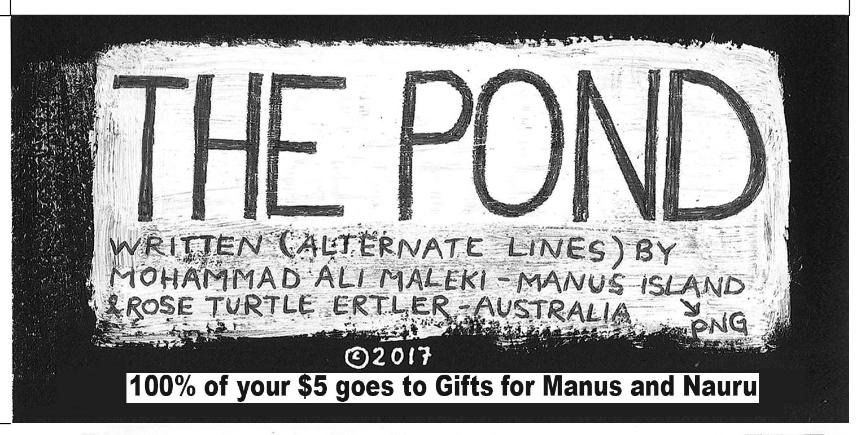 I have just printed some more of these books - a tiny zine that was
written in collaboration with Mohammad Ali Maleki who has been
detained on Manus Island for over four and a half years.
We have
been writing to each other often for a couple of years now.
The little zines are $5 each + $2 for postage
(only Australia and NZ sorry!)
Pay section at bottom of this page
ALL the money will be donated to GIFTS FOR MANUS AND NAURU who
support their asylum seeker and refugee friends at Manus and Nauru through the provision of
mobile phone credit
and
smart phones
, sending
parcels
of much needed items (clothes, shoes, dental and medical items, educational/ entertainment items etc) with access to necessary
medications
for those who have been cut off from medical support and through provision of professional trauma counselling through our
Therapy4Refugees
program.
If you don't want a zine but would just like to make a DONATION to GFMAN go
HERE