_______________________________________________________________________________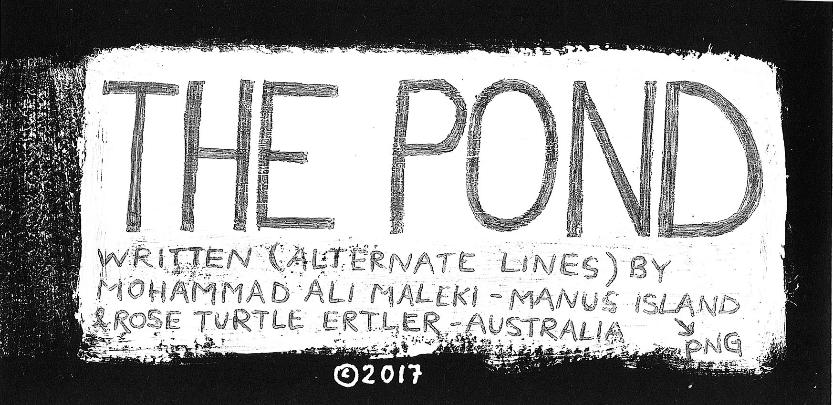 _______________________________________________________________________________
This tiny zine is a collaboration between
Mohammad Ali Maleki and Rose Turtle Ertler.
They have been writing to each other most days for over two years now.
Mohammad is in his fifth year of being detained by the Australian Government on Manus Island.
The Pond is $5 each + $2 for postage (Australia and NZ only, sorry!)
Pay section below...
(or if you don't have Paypal, email: roseturtle@gmail.com)
_______________________________________________________________________________
_______________________________________________________________________________