Rose Turtle Ertler has been a musician all her life, growing up in Tasmania with regular sing-songs around the family piano.
She lived in Sydney for fifteen years from the age of 18, where she made very much strange pop music and performance art/theatre with lots of amazing people.
After numerous trips to Europe where she toured and played music for theatre shows, Rose relocated south of the border to Melbourne where she started to instigate more community oriented music/performance projects.
This community work often brings unlikely groups together and in the last few years she has been focusing on working with our wise elder community members, sometimes in collaboration with young musicians.
Rose regularly performs her original 'wonky folk' music on banjo, ukulele and piano, often solo or with guest musicians. She also has a pop/punk band called The Night Before Tomorrow which has evolved out of her work at Milparinka Disability Service in Melbourne.
Rose is currently based in Maldon, Central Victoria. She loves to be surrounded by caravans and dogs!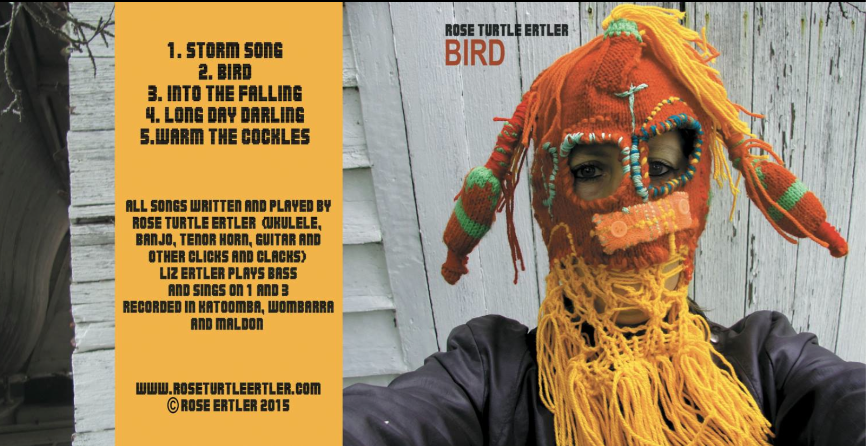 FEBRUARY 2015: Rose's brand new EP 'BIRD' is out now. You can download it HERE (for $7) or the CD can be posted to you. Available at gigs ($10) or email if you'd like one posted to you ($13 includes postage in Australia): roseturtle@gmail.com. Rose may also be interested in trading something. Offers welcome!