Based in Maldon, Central Victoria, Rose Turtle Ertler instigates all sorts of music and arts projects.
Sometimes, she'll perform with her banjo or electric distorted ukulele alone on stage or rustle together a gang of local musicians to join her.
More and more, Rose is working as a facilitator and artist on community projects which often involve bringing unlikely groups of people together to create a thoughtful and high-quality performance or audio work.
Rose has run music programs for people with a disability, been involved in intergenerational community arts projects and has composed and performed music for numerous theatre shows.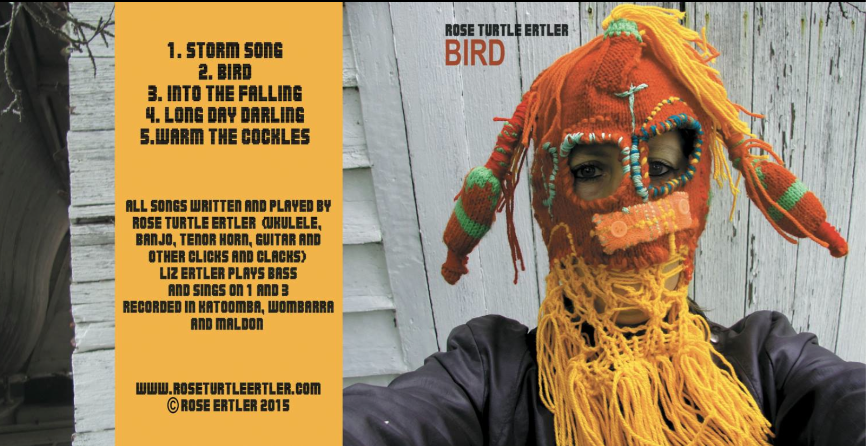 FEBRUARY 2015: Rose's brand new EP 'BIRD' is out now. You can download it HERE (for $7) or the CD can be posted to you. Available at gigs ($10) or email if you'd like one posted to you ($13 includes postage in Australia): roseturtle@gmail.com. Rose may also be interested in trading something. Offers welcome!