Mapatazi is an all girl/women enmasse onslaught of electric guitars and basses.

Community-spirited, yet professional in outcome, Mapatazi celebrates female power in the male-dominated music arena.
We play only our original music, with hints of ambient washes, heavy metal riffs and anything in-between.

We dress in gold and silver - precious and valuable - to highlight our worthiness in the world.
Our world premiere performance was in March 2021 at the Launceston Worker's Club (once a men's-only bar) as part of Ten Days on the Island festival.
COMING UP
A ONE OFF WORKSHOP IN
CASTLEMAINE/DJA DJA WURRUNG COUNTRY
SUNDAY 27TH AUGUST 2023
DETAILS AND BOOKING HERE:
https://www.trybooking.com/CJXVD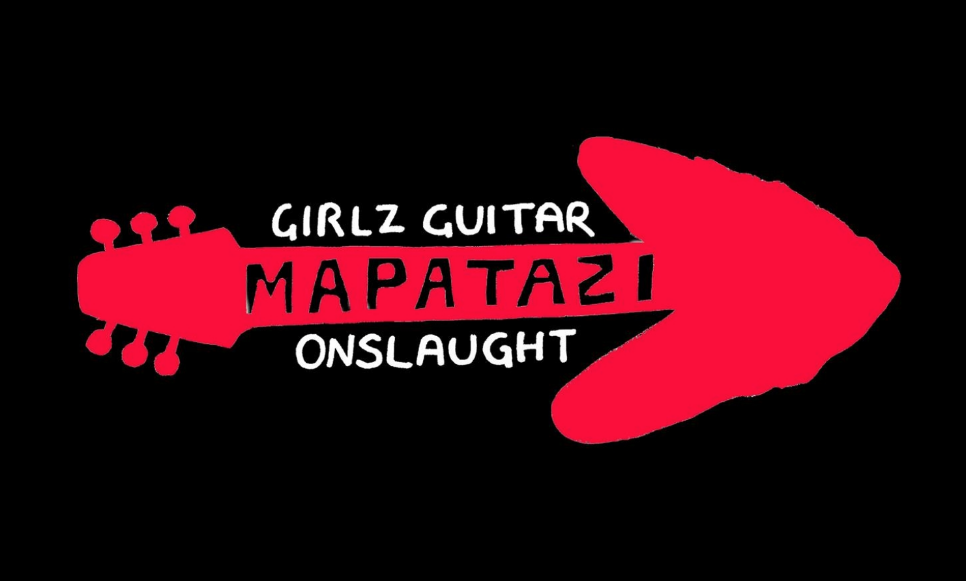 "MAPATAZI is a glittering, blistering onslaught of rock: an electric guitar orchestra of 21 local women of all skill levels taking over the back room of the Launceston Men's Workers Club in a joyously shambolic affair with an infectious sense of fun." Asher Warren, The Conversation 2021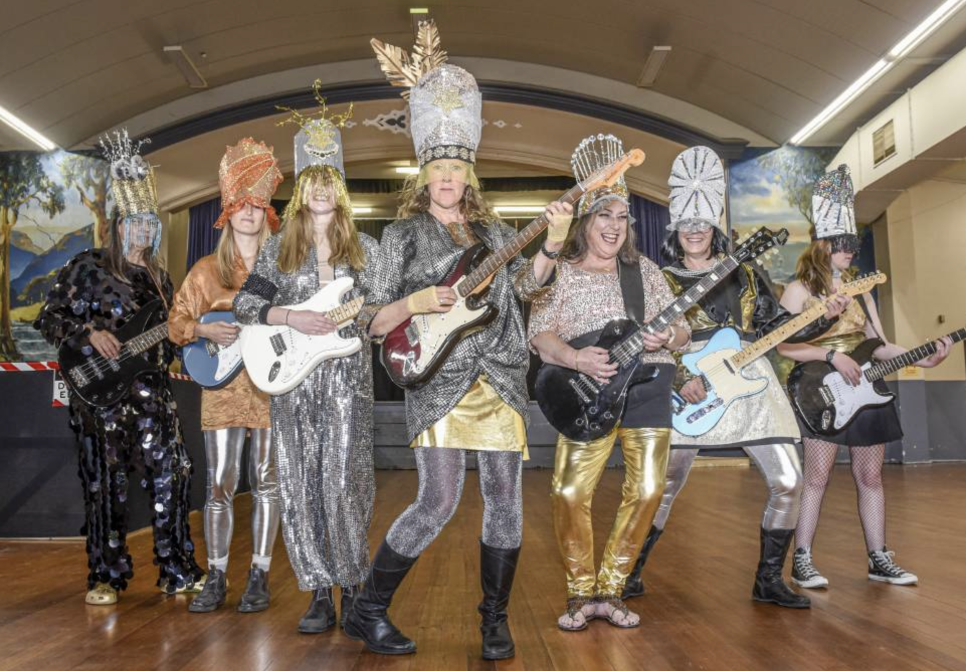 Mapatazi Merch! Tshirts, womens/girls undies & zines. Get in touch if you'd like to order: roseturtle@gmail.com