"MAPATAZI is a glittering, blistering onslaught of rock: an electric guitar orchestra of 21 local women of all skill levels taking over the back room of the Launceston Men's Workers Club in a joyously shambolic affair with an infectious sense of fun." Asher Warren, The Conversation 2021
Mapatazi is an all girl/women enmasse onslaught of over twenty electric guitars and basses.

Community-spirited, yet professional in outcome, Mapatazi celebrates female power in the male-dominated music arena.
We play only our original music, with hints of ambient washes, heavy metal riffs and anything in-between.

We dress in gold and silver - precious and valuable - to highlight our worthiness in the world.
We collaborate with women from the local Hazara community who have so far created beautifully extravagant headpieces for us.
Our world premiere performance was in March 2021 at the Launceston Worker's Club (once a men's-only bar) as part of Ten Days on the Island festival.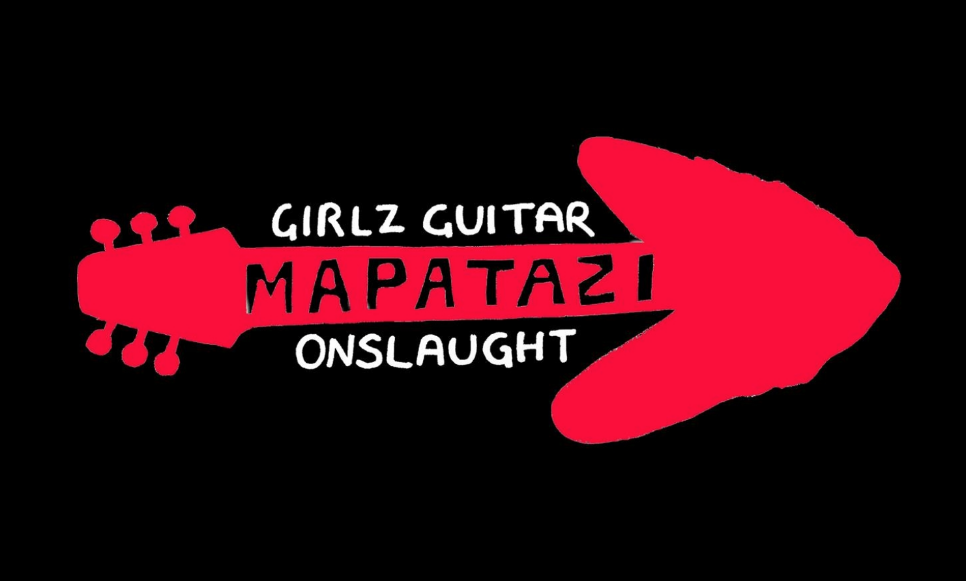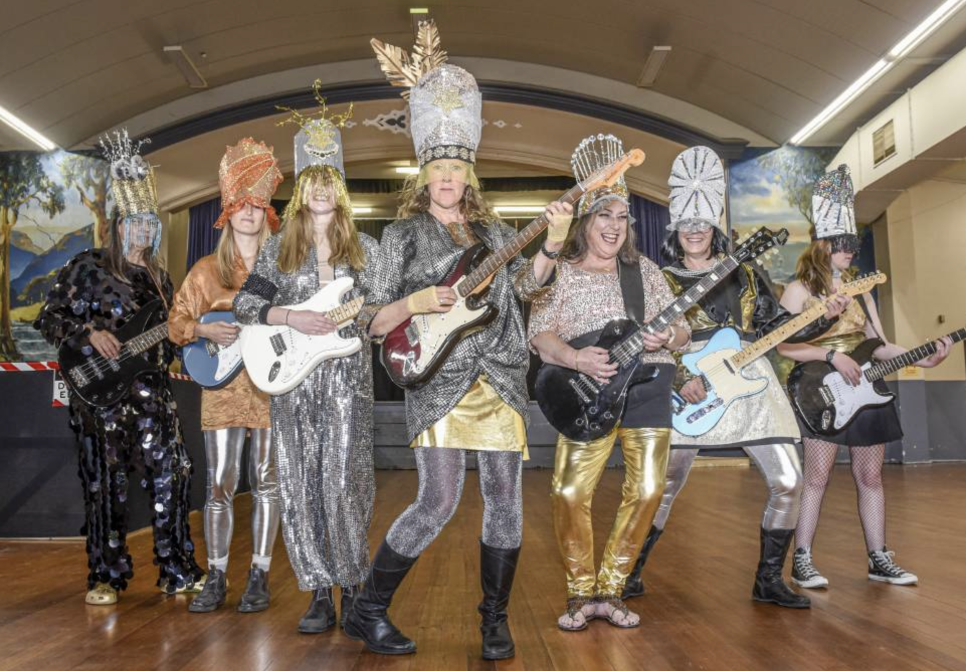 Mapatazi Merch! Tshirts, womens/girls undies & zines. Get in touch if you'd like to order: roseturtle@gmail.com