Video of highlights from Rebel Elders intergenerational project
_____________________________________________________________________________________
LIKE ROSE TURTLE ERTLER COMMUNITY ARTS FACEBOOK PAGE HERE:
_____________________________________________________________________________________
A large part of Rose's work includes facilitating and working on community arts projects. Rose is interested in bringing out the extraordinary aspects of apparently ordinary people. She loves the idea that people's bodies are full of stories - the older the body, the more stories are stored. No one has a boring life story to tell!
Recently, Rose has mostly been working with elderly community members on projects that feature recorded interviews. Rose has the ability to connect with the elders and encourage such an entertaining collection of stories to be shared. She chooses themes for each project which have included rebellion (for Ballarat, the city of rebellion!), times in their lives when their heart was beating fast, the role of music in people's lives and in a project in Euroa last year, the questions were devised by a group of high school students. They included questions on reincarnation, singing in the shower and their (rather personal) first kiss!
Rose regularly collaborates with other professional artists to ensure a high quality result. These have included choreographers Martin del Amo and Michelle Heaven, visual artist Mars Drum and video maker Denis Beaubois.
_____________________________________________________________________________________
CURRENT PROJECTS
Rose is currently working in Ballarat on the second year of Rebel Elders with eight locals aged from 72 to 93 years old who are again collaborating with some young musicians. Participants will be writing and recording some songs and then making a series of short films with Denis Beaubois, video artist from Sydney.
Also in Ballarat, Rose is very excited to be collaborating with the Ballarat Rural Australians for Refugees as part of 24 Hour Project which will be performed on Nov 21-22. Rose will work with five local refugees to make a theatre piece to be performed in a pedestrian tunnel. The piece is called "Light At the End..." and will feature stories about 'light'.
And in Maldon, Rose is interviewing local elder folk about times in their lives when their heart was beating fast. This project is called HEARTBEAT/MALDON and involves nursing residents, people involved in day programs at the Maldon Hospital as well as anyone else in the community who has shown an interest.
PLEASE CHECK UPDATES ABOUT ROSE'S CURRENT PROJECTS ON HER FACEBOOK PAGE.
READ ABOUT PAST PROJECTS BELOW
_____________________________________________________________________________________
REBEL ELDERS [Ballarat 2014/2015] Intergenerational Performance Project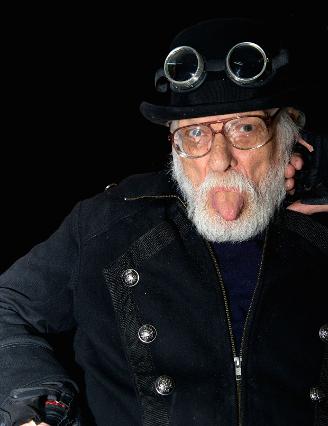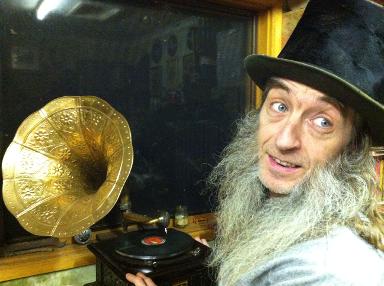 EXTREMELY [Natimuk 2011] Intergenerational Performance/Visual Art Project
_________________________________________